The
Centre of Excellence in Production Informatics and Control
(EPIC CoE)
was established with the objective to be a leading, internationally acknowledged and sustainable focus point in its field, representing excellence in research, development and innovation related to
Cyber-Physical Production (CPP)
. The big challenges of the new technological era when information and communication technologies are fundamentally transforming and revolutionizing production will be responded by concentrating the multidisciplinary, partly overlapping, partly complementary competences of CoE partners from Hungary, Germany and Austria.
Mission
The mission of EPIC CoE - as a leading-edge knowledge centre of cyber-physical production systems - is to accelerate innovation, realize industrial solutions, train new generations of highly qualified professionals and support the development of a sustainable and competitive European manufacturing ecosystem.
Interactive Industry 4.0 lab
The main pilot lab of the EPIC CoE is focusing on collaborative and advance robotics in assembly. It uses many different sensors and IT tools to illustrate and provide Industry 4.0 vision and solutions. Please click on the picture to enter into the lab virtually! You can look and walk around, and may also watch some videos about the different demonstrations and use-cases.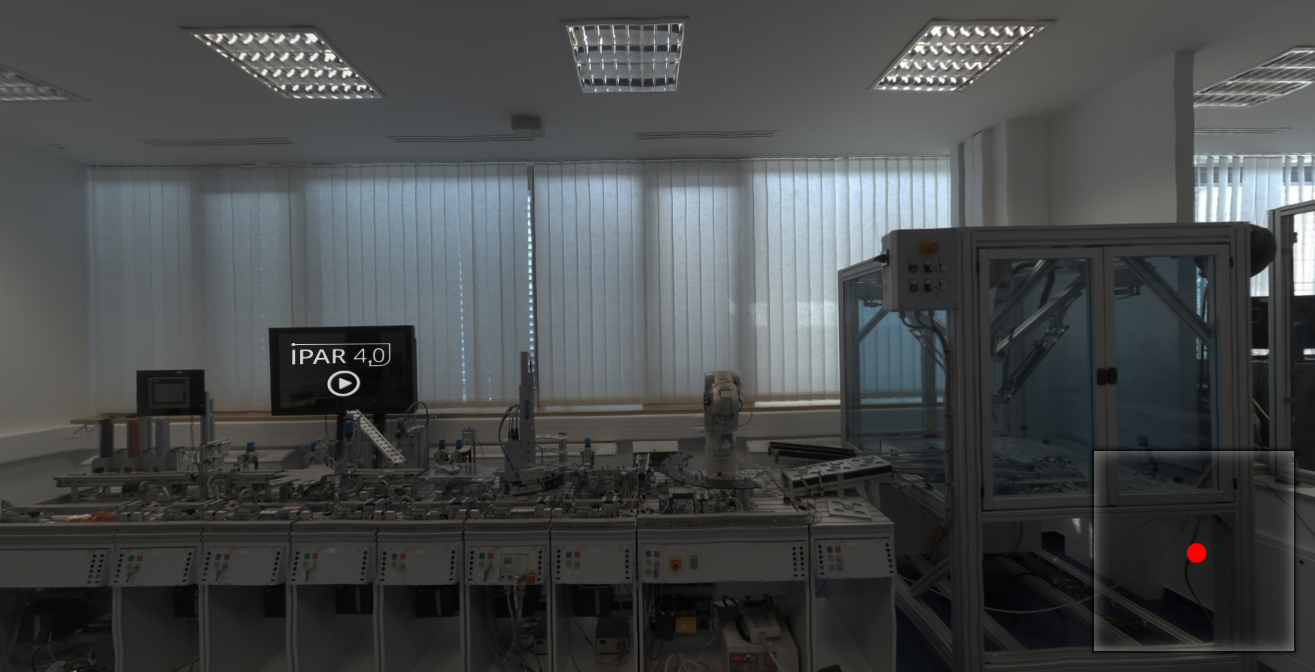 Click to see our interactive Industry 4.0 lab in Győr.
CPPS interactive map
The interactive map below visualizes the pilot factories and use cases within the EPIC consortium. By visiting it you will find information such as the locations of our pilot factories, the focus of the respective sites and the technologies and solutions that have been implemented to make the production of the future efficient and digital. The solutions were developed in a research environment and serve on the one side industrial companies as a look into the future to get ideas for increasing efficiency in their own production and on the other side as a learning environment for Students. For more information please access/click the interactive map below.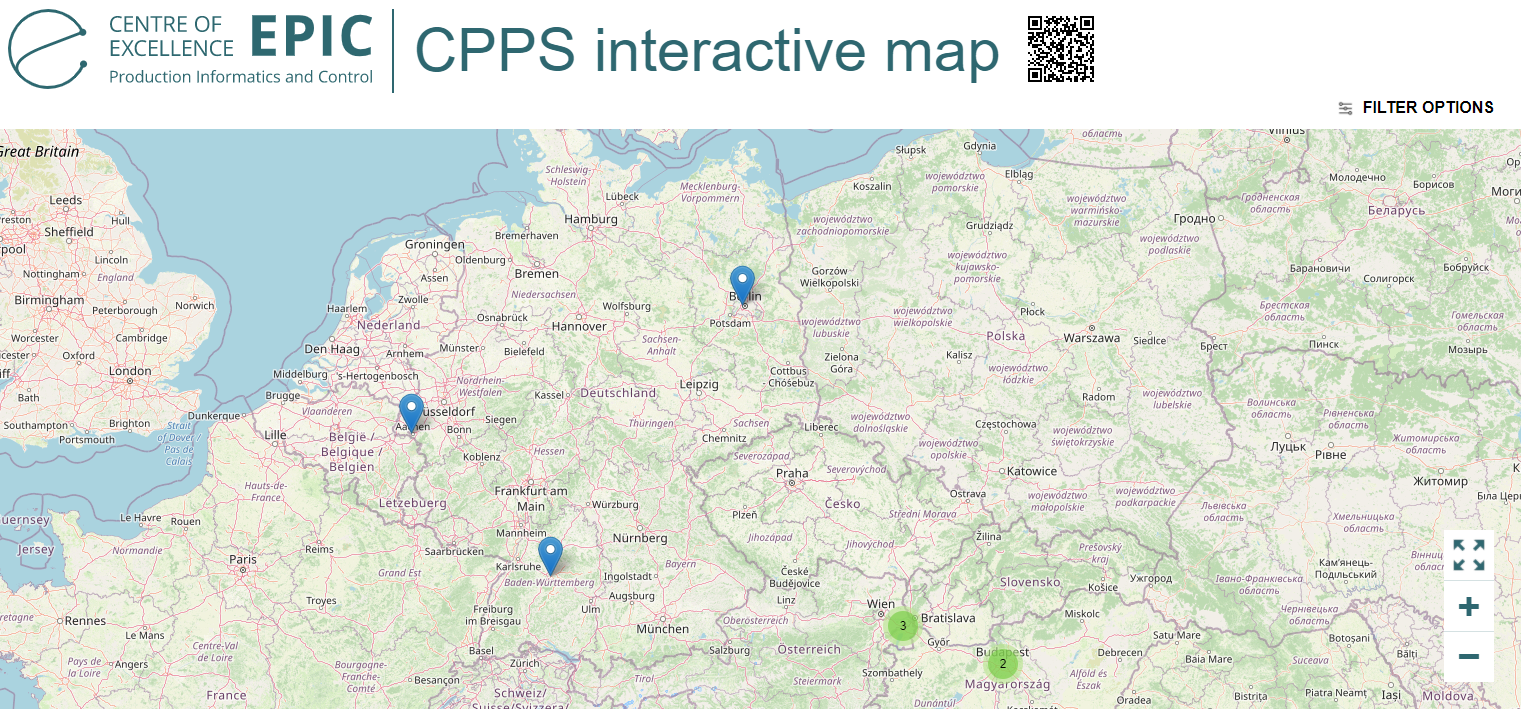 Click to open the CPPS interactive map